The Scene Editing tools in Acadicus provide full control to update or revise a simulation. Add, delete, or duplicate equipment, patients, or other assets in your scene, then save the configuration to be loaded and used at any time.
Customize Simulations
The Scene Editing tools in Acadicus enable users to easily modify their simulations. They can easily download new content packs, then bring equipment, characters, and other assets into their scene from their Inventory.  
Acadicus Info / Demo Request
Additional Simulation Content and Features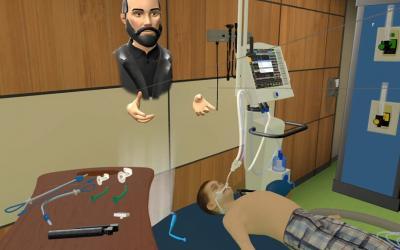 In this immersive VR medical education sim for Oculus Rift, Dr. Nick Slamon discusses DOPE menomnic for post-intubation desaturation.
read more