Partner with our experienced team, and powerful platform, to develop your next VR training simulation.  Acadicus reduces the time, cost and complexity of creating measurably effective VR training simulations.
Acadicus provides a flexible method for delivering a wide variety of VR training scenarios.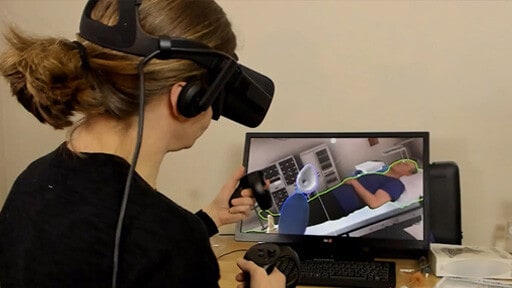 Expert instructors can capture 3D recordings of their demonstrations, enabling students to follow along with as many times as needed – anytime, anywhere.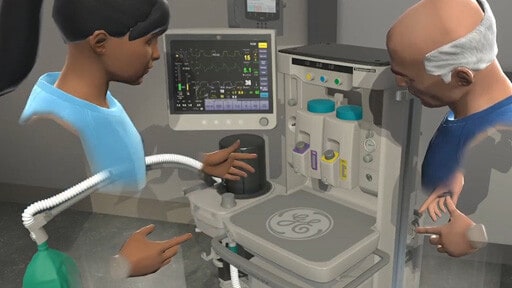 Teach the use and maintenance of equipment through the combination of interactive elements and 3D instructor recordings.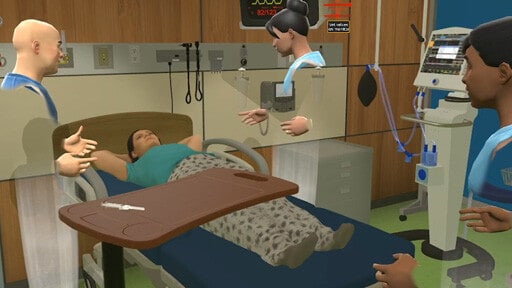 Live VR sessions enable multiple instructors and/or students to be together in VR, interacting with assets and participating remotely.
We work closely with our client partners to define, develop, implement, and measure the success of their VR training and simulation initiatives.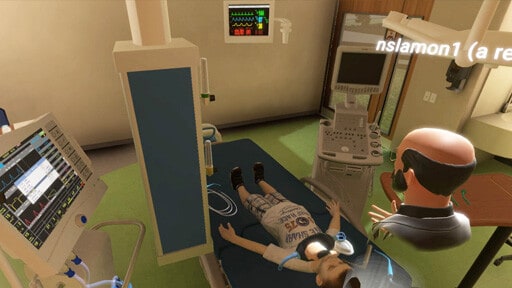 Where might VR have the most impact?  Gaining a clear understanding the specific paint points or problems VR can alleviate can help set the stage for long term success.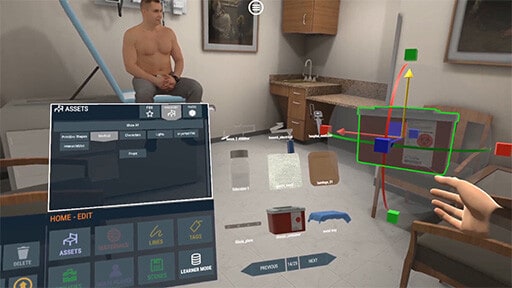 Work with our experienced development team to craft any environment, equipment or interactivity required to support the learning objectives of your VR training scenarios.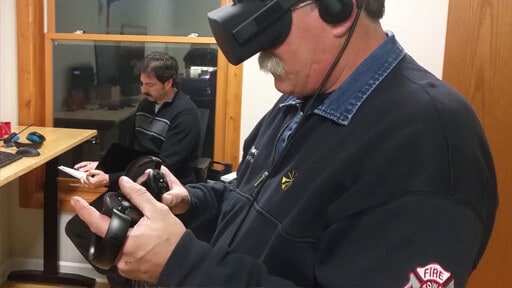 Deploy your VR training content, and study the results.  Building on measurable value ensures consistent returns on your investment.  Optionally generate revenue selling your training.
Building your simulation with Acadicus provides the powerful combination of scene editing tools and a highly experienced development team at your service.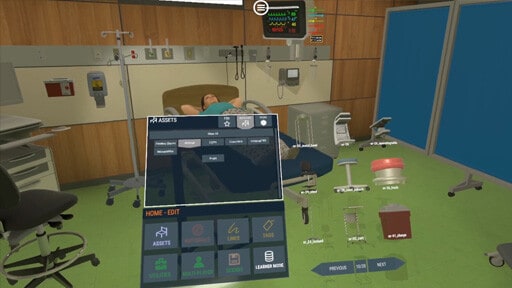 Quickly and easily update your training anytime to incorporate the latest research and best practices.
Not a one-size-fits-all approach.  Customize your training to suit your organization's techniques and standards.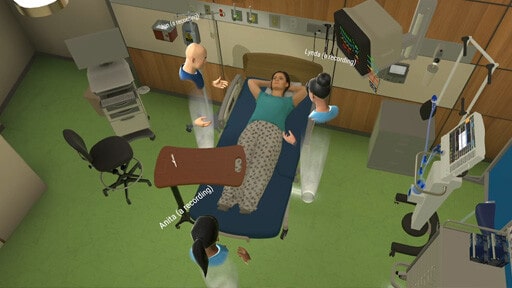 Multi-User VR Simulations
Hold live VR training sessions, enabling an instructor to meet with students.
Students can meet with other students to collaborate and practice.
Remote participants can join from anywhere.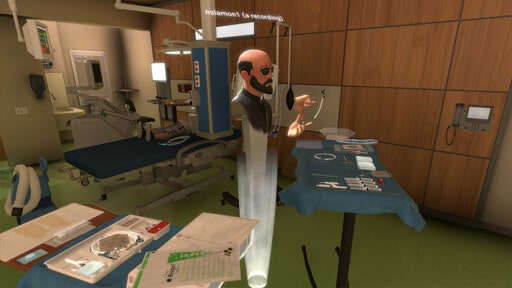 Expert instructors can capture 3D recordings of their demonstrations in minutes. 
Students can watch anytime, anywhere and follow along as many times as needed. 
No programming required. 
Acadicus allows you to teach in VR, your way.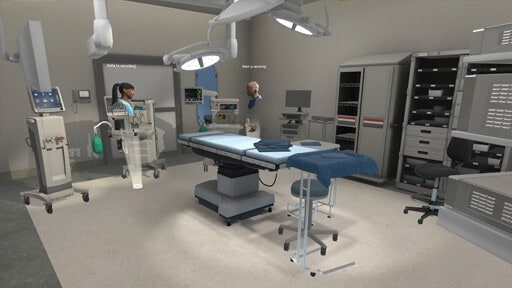 Simulate any environment your training requires.
We can optionally capture a 3D scan of your environment.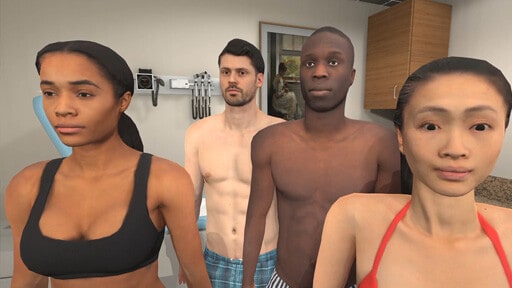 Expansive Library of Assets
Work with hundreds of lifelike, high fidelity assets in our content library.
We're adding more assets on a regular basis.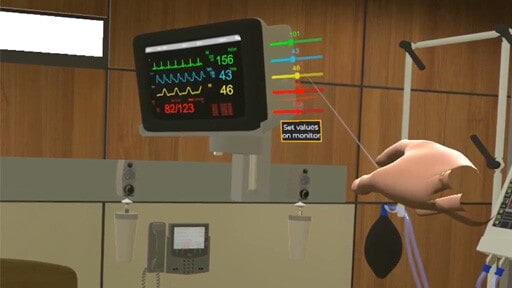 Interactive assets enable realistic interactions with equipment and assets.
Acadicus can program any functional interactivity your VR training requires.
Create or Customize Your Own VR Training Simulation
Once your VR simulation is complete, you can easily customize the scene, change the environment and capture your own 3D recordings.
Every project is unique, but the most successful applications have many characteristics in common.  Here is some advice we often give to our client partners.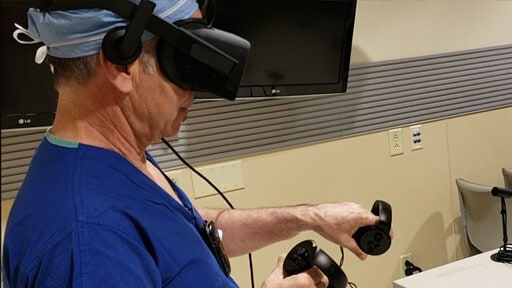 Every successful VR training implementation is led by a visionary leader with the passion and enthusiasm to see the project through.  Who is your VR champion?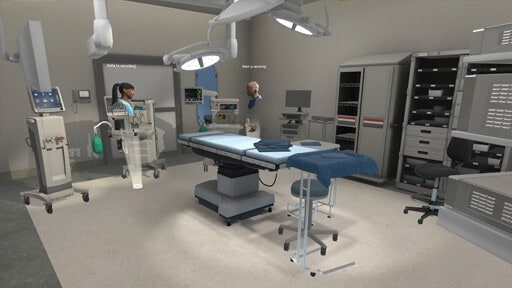 SMART goals are specific, measurable, achievable, realistic and time-based.  Setting clear goals provides performance metrics you can work with to grow your VR program.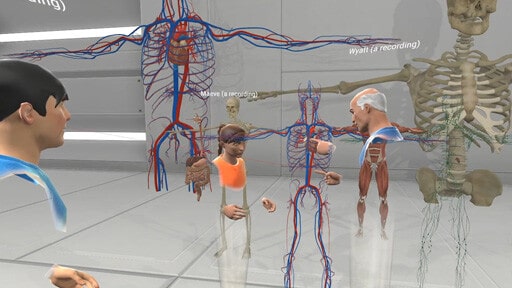 Start Small, Keep it Simple
We encourage our client partners to start small.  VR training doesn't have to be expensive or complicated.  You can get started in a few hours.  An iterative approach gives you the information and experience you need to grow your program in a way that will consistently produce meaningful, measurable value.