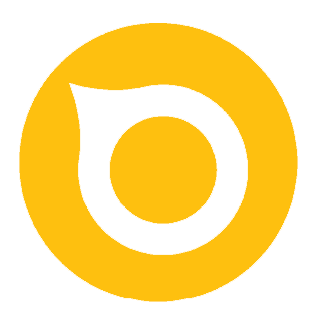 I have a question about Acadicus not answered here.  How do I reach you?
Please contact us here [link].
How many users can I have in my Acadicus Pro Space?
Acadicus is focused on group skills and critical thinking training, generally best suited to groups of 3 to 5. We have no enforced limit on the number of avatars, and users have hosted events with 30+ attendees, but we don't thoroughly test or formally support this use case.
How do users register and access an Acadicus Pro Space?
To support protection of student privacy, Acadicus doesn't require User Accounts in the typical sense. Organizations with an Acadicus Pro Space are given administrative accounts they can use to unlock the toolset and content. They are given a private passcode to their own space, and can share this passcode with anyone they wish to invite to the space, who enter as guests by simply typing any name upon entering. In this way, we are not requiring or storing any personally identifiable information, and allow the user control to be managed by the owner of the space.
What hardware is Acadicus compatible with?
It is compatible with Oculus Rift, Oculus Rift S and PC-enabled Quest. It can also be used in non-VR Viewer mode on a PC.
How much does Acadicus cost?
Acadicus is free to install and explore any of our Featured Simulations.
Our pricing model is based on a subscription to an Acadicus Pro Space. This enables users to host live, multi-user demonstrations, and the ability to create simulations they can assign to learners. This also unlocks access to our expansive content library, providing environments, equipment, instruments and interactive patients (assets) that can be used to customize and create simulations.  Please contact us to discuss your objectives and receive a Quote.  
What if Acadicus doesn't have the content I need?
Custom assets can add additional costs if we don't already have the assets required to support the custom course. This is priced based on the level of interactivity and complexity required. We offer a substantial discount if commissioned assets can be shared with other Acadicus users.  Learn more about our Shared Content Philosophy here: [link]
What ports / IP addresses need to be allowed?
Acadicus requires TCP/UDP opened for port 9966, specifically for host 104.237.140.185 and port 8090 open for 104.237.140.185.  Learn more about Acadicus' technical specifications here: [link]
Internet speed?
Minimum Required (for a single user on a local network): 10Mbps down and 3Mbps up
Recommended (supports several users on a local network): 100Mbps down and 10Mbps up
Cabled network connection is ideal wherever possible.
Learn more about Acadicus' technical specifications here: [link]
How do we get started implementing Acadicus in our program?
To establish the best chances of success, we recommend identifying any early-adopter instructors most interested in exploring virtual training, along with a pilot group of their students for the first implementation. Ideally, performance of these students could be compared to students who aren't using it, in order to gain efficacy data that can be used to expand the program over time.
We would work with the instructor(s) to identify learning objectives, how we'll measure success, etc. We'll also develop any content and scenes required to support their learning objectives, then assist and support their implementation with the pilot students. More about this process below.
Can you build your own scenarios?
Yes. Acadicus includes full scene editing tools and an expansive library of devices, instruments and patients, we generally recommend allocating some budget for development of new scenarios.
However, creation of completely new scenarios may require assets or interactivity we don't currently have available. In this case, we provide instructors with our Simulation Plan template that helps convey the intended simulation narrative, along with a description of the patient, patient animations, devices (and their desired functionality), and exhibits such as imaging and lab results, etc. Our team would then use this Simulation Plan to prepare a scene for you. If the preparation requires assets or functionality we don't yet have, we will provide an estimate of the development cost, along with a substantial discount if the content created can be shared with other users of Acadicus. In many cases, we don't charge anything for this development, or only enough to cover a small amount of our development expenses. This funding method ensures our development priorities are in alignment with our end users.
Once the scene is complete, the editing tools can be used by instructors to easily customize, refine or add to the simulation over time. This is where the scene editing tools are most useful, rather than attempting to build a complete scenario from scratch.
Learn more about our development process here: [link]
With purchase how many pre-built scenarios are included?
While we are developing pre-built scenarios that will be made available throughout the next several months, we primarily encourage instructors to use Acadicus like they would a sim lab, enacting immersive learning experiences using the tools, live patient interactions, revealing exhibits like lab results, x-rays, etc. during the scenario.
In addition to this functionality, we are currently developing 25 nursing cases and procedures, along with a wide variety of additional content available to work with.
Can you voice your own patient and work on the fly for certain reactions to treatments?
Yes. Acadicus' 'Simulation Manager' feature enables the instructor, assistant or standardized patient to enter as an invisible participant. They have access to the 'Simulation Manager' which enables them to control patient animations, vital signs and revealing exhibits as learners request them during a simulation.
Many schools using Acadicus have offered to share content they're sponsoring to be available to all other users of Acadicus. In this way, the content inventory and functionality of Acadicus is on a rapid pace of improvement, with lots of new interactive devices, patients and environments being introduced on a weekly basis.
What VR hardware should you use?
Acadicus is compatible with Oculus Rift, Oculus Rift S, or Oculus Quest with a Link cable connected to a compatible PC.
What kind of PC should you buy?
There are lots of options, but we typically provide or encourage our clients to purchase hardware in parity with our main development machines to assure compatibility. We're currently using mostly Alienware Laptops that are VR-ready and Oculus compatible. https://support.oculus.com/248749509016567/
If you wish to use Acadicus only in non-VR mode, here are the minimum recommended specifications: CPU 2~ Ghz (2 cores+), 4 GB RAM, 2 GB video card, DirectX 11, x64 Windows 10
Learn more about Acadicus' technical specifications here: [link]
Is Google Cardboard a viable option?
No.
What about Oculus Quest?
Acadicus is compatible with Oculus Quest when connected to a Rift-compatible windows PC.  We're focused on high fidelity simulation, requiring this connection to a PC.  We are keeping a close eye on the rapidly expanding capabilities of mobile VR hardware, but are prioritizing high quality, high fidelity virtual simulation which are not yet compatible with lightweight mobile VR like Oculus Quest.
Acadicus Info / Demo Request
Additional Simulation Content and Features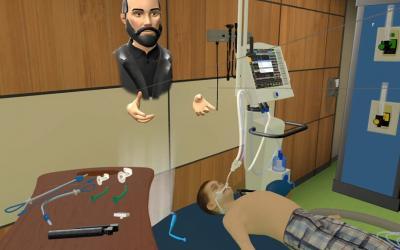 In this immersive VR medical education sim for Oculus Rift, Dr. Nick Slamon discusses DOPE menomnic for post-intubation desaturation.
read more