TIPS, TRICKS, STRATEGY, ADVICE FROM THE VIRTUAL REALITY TRAINING FRONTIER
Setting the Stage for Measurably Effective VR Training
Yet, as we look to the future, a number of challenges to continued adoption remain, which we endeavor to address:
Quality VR training content remains relatively scarce.
Existing applications are often narrow in scope, with a one-size-fits-all approach.
Most VR training content can't be customized.
In-house VR development requires experienced teams of programmers. 
Experienced VR developers are scarce and expensive.
It can take a year or more to complete even the most basic prototype VR applications.   
These are the market conditions that led us to develop Acadicus, to reduce the cost, complexity and time required to create measurably effective VR training.  As we work with organizations to achieve successful integration into their programs, there are 3 steps we recommend to maximize their chances of success:
Step 1: Define Your Project
"We want our school to be innovative," or "we need to start using VR because our competition is" are common but weak justifications for an investment in VR. 
We encourage every client partner to identify where VR training could be most impactful in their organization.  Where might there be pain points, or areas of friction where VR could provide meaningful value?  
Are there clinical scenarios students can't currently experience in the classroom that VR could enable? 
Is there complex or dangerous equipment they can't otherwise interact with? 
Are there patient types or conditions that could be simulated effectively in VR? 
Are there remote or rural participants in your program that would benefit from accessing simulation in multi-user VR?
Could VR enable students to access simulation content 24/7 to better prepare them to make efficient use of their time in the lab?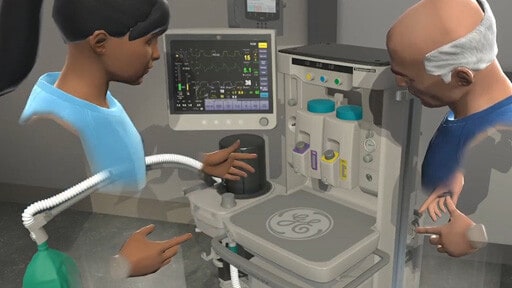 We also suggest beginning with the end in mind.  If we're able to implement a successful VR initiative together, visualize and articulate as clearly as you can – what does  that success look like?  What will it enable?  How will learners benefit from it? 
It's also beneficial to carefully take into account a variety of practical considerations.  How much space will you need?  Who might your internal evangelists be, bringing the passion and enthusiasm needed to see the project through?  Which department will control the VR initiative and why?  What is your timeline? 
With all of this in mind, how will you measure success?
In general, we encourage our client partners to start small and simple. VR training doesn't have to be expensive or complicated.  You can get started in a few hours.  An iterative approach gives you the information and experience you need to grow your program in a way that will consistently produce meaningful, measurable value.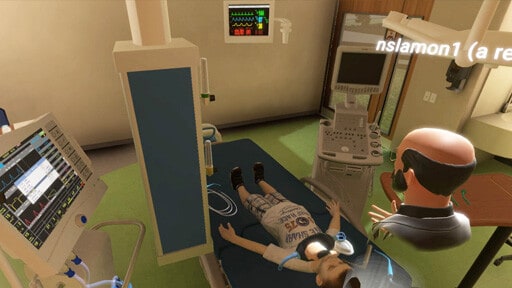 Step 2: Procure Your Content
With the information gathered from the project definition phase, you can make informed decisions about the type of VR solution that would be most beneficial in your program.   You'll have a clear understanding of the environments, assets and interactions you'll need to support your project.  
It will be important that all project stakeholders have a chance to test the hardware and software you choose to work with and, if possible, begin customizing the content to suit their requirements. 
In our own development process, we meet regularly inside Acadicus using multi-user capability to share progress and ensure all project stakeholders are able to provide input throughout development.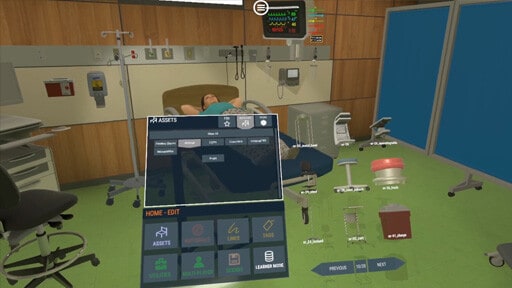 Step 3: Deploy and Measure
This is the exciting phase where you get to test the results of your efforts.  Here you have the opportunity to gather learner and faculty feedback and measure results.  
Data gained through research or surveys can help guide administrative decisions on further investment and support of the VR project. 
Finally, if you've developed your own VR training, and found it to be effective, you might consider bringing your application to market for other classrooms and labs to make use of.  Clients who build their training content with Acadicus enjoy the option of bringing their application to market and generating revenue they can use to support further development.  

Jon Brouchoud is the founder and CEO at Arch Virtual, developers of the Acadicus VR Training platform. 
Jon leads Arch Virtual's development team, and his passion is using virtual reality technologies to solve real world problems.  He has over 20 years of experience in professional practice and has won numerous awards and competitions for his work in 3D development for clients including GE Healthcare, Suzuki, NBA Sacramento Kings, ASSP, American Family Insurance, ExxonMobil, Oculus, Facebook and many others. 
Jon holds a Master's Degree in Architecture, and his work has been featured in the New York Times, Business Week, Architectural Record, and the Chicago Tribune.