VR MEDICAL AND HEALTHCARE TRAINING TIPS, TRICKS, STRATEGY, ADVICE
The Latest in VR Medical and Healthcare Training
We're thrilled to be sharing an extensive new batch of content and features at IMSH 2020, a conference that explores the latest innovations and best practices in healthcare simulation.
Our message is focused on partnership and expertise.  By partnering with Arch Virtual on your VR medical and healthcare training, you enjoy the unique combination of an experienced, passionate development team with our powerful Acadicus VR training platform that reduces the cost, time and complexity of creating VR training.  Here's what we'll be showing at IMSH:
Acadicus IMSH highlight reel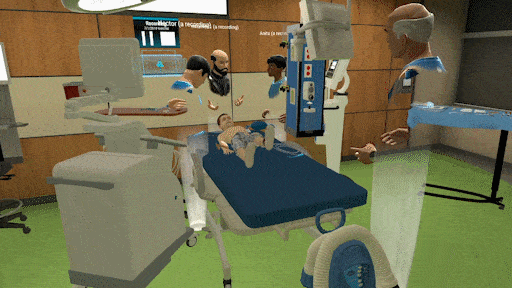 Conduct live virtual cases and mock codes using Acadicus' multiplayer feature.  Our new 'ghost mode' feature enables an instructor to become the virtual patient, trigger patient animations, manipulate variables such as vital signs and more.  These live interactions can be recorded in 3D for immersive debriefing and assessment.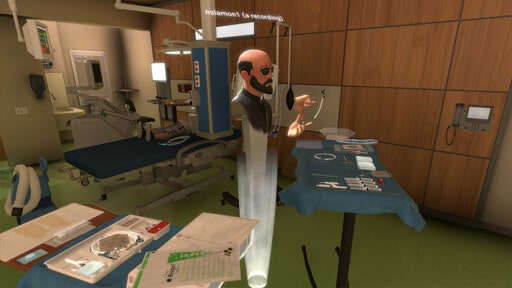 Access a library of 3D recordings of demonstrations captured by trusted industry experts.  From pediatric airway readiness to central venous catheter setup, more demonstrations are being added regularly.  If you would like to contribute a demonstration and have access to an Oculus Rift, send us a note.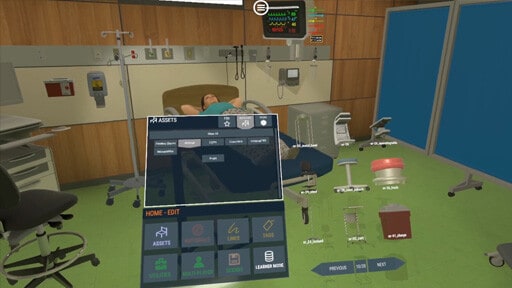 Instead of being limited to one-size-fits-all VR training, with Acadicus you can customize and create your own VR medical simulation scenes and scenarios.  Work with template scenes created by others, or create your own scene from scratch.
Medical Equipment Training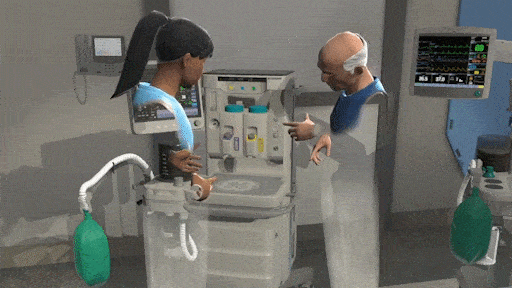 Learn the features and functionality of medical equipment by creating immersive VR training.  Acadicus comes with an expansive library of equipment and instruments that can be used for orientation presentations and more.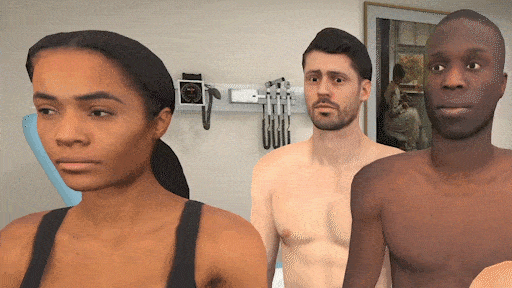 We've added a library of new life-like patients who will be animated and prepared for use in 'ghost mode' where instructors can trigger their animations and become the patient, virtually.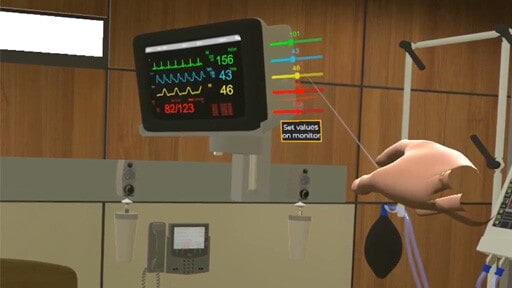 This year, we invested in development of a new interactive class of assets that can be modified in realtime during a VR medical simulation.  We have a pack of sample content that can be downloaded today, with many more assets in development.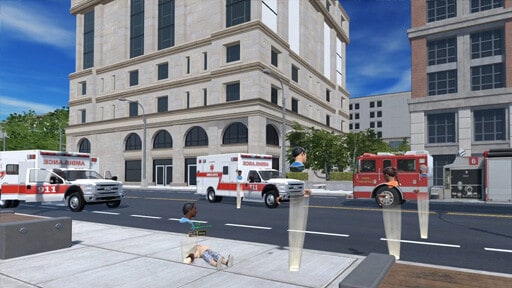 Acadicus comes with an extensive library of VR medical and healthcare training environments, and we can create any custom environment you need to support your program.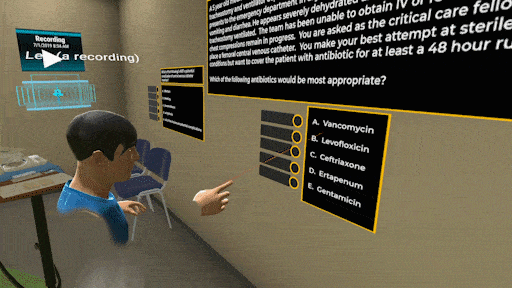 Challenge your learners with multiple choice questions following a procedure or demonstration recording.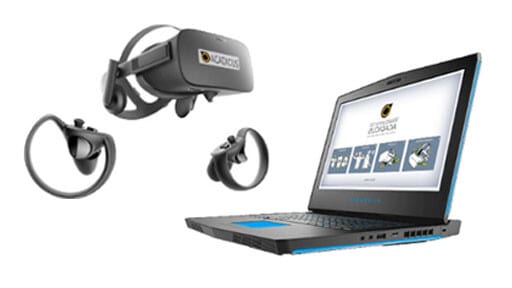 If you don't yet have VR hardware, we can provide and support everything you need with hassle-free turnkey VR hardware systems.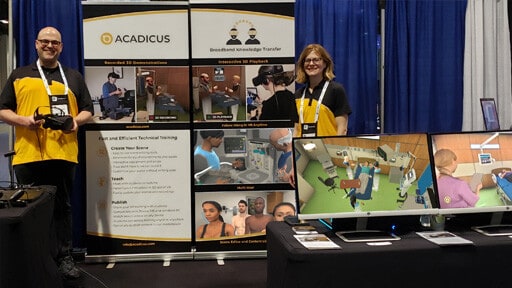 Our experienced, passionate team is at your service, supporting your Acadicus sessions and developing any custom content you require.  

We're lucky to enjoy partnerships with passionate leaders within visionary organizations eager to take their programs to the next level with VR medical simulation.  

Jon Brouchoud is the founder and CEO at Arch Virtual, developers of the Acadicus VR Training platform. 
Jon leads Arch Virtual's development team, and his passion is using virtual reality technologies to solve real world problems.  He has over 20 years of experience in professional practice and has won numerous awards and competitions for his work in 3D development for clients including GE Healthcare, Suzuki, NBA Sacramento Kings, ASSP, American Family Insurance, ExxonMobil, Oculus, Facebook and many others. 
Jon holds a Master's Degree in Architecture, and his work has been featured in the New York Times, Business Week, Architectural Record, and the Chicago Tribune.
Subscribe to our Newsletter