TIPS, TRICKS, STRATEGY, ADVICE FROM THE VR MEDICAL SIMULATION FRONTIER
The Panacea Myth of VR Medical Simulation
As studies continue to suggest a high degree of learning efficacy with VR medical and healthcare simulation, early adopters are achieving exciting measurable results.  However, as supportive findings are reported, a range of unrealistic expectations and misunderstandings of VR's technical capabilities are beginning to surface. 
Medical simulation is a powerful, proven form of learning. The instructor's flexibility to design training scenarios, challenging and responding in real-time to learner interactions, is an integral element of this modality.  Despite this, VR medical solutions are often evaluated for their ability to completely automate simulation in a way that disengages instructor involvement. This is unnatural to the majority of tried-and-true physical simulation methods, where the instructor plays a central role in the learner's simulation experience.  Perhaps more importantly, the vital elements of reflection, debriefing and assessment are sought to be replaced by automation or artificial intelligence.     
Additionally, many imagine VR to be a veritable panacea of capabilities. They envision a sci-fi holodeck of photorealistic, pre-built scenarios, haptic force feedback, the ability completely customize their own scenarios, and one where assessments are seamlessly automated to LMS.  
When VR offerings inevitably fall short of fulfilling the totality of these hyped expectations, we risk minimizing what would otherwise be a highly effective form of learning.     
It's easy to understand why this holy grail of simulation technology and automation would be in demand.  Healthcare professional shortages are mounting, quality instructors are increasingly scarce, physical sim lab space is limited, and mannequins are expensive.  There's a lot of pressure to find efficiencies, and VR is seen as a possible solution.  We believe it has the potential to play a leading role in addressing these challenges, but it is important to design VR integrations around realistic, achievable learning objectives.
No Instructor Left Behind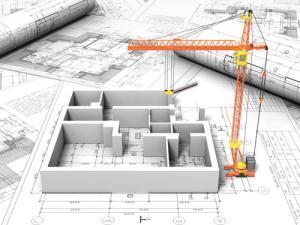 Hype aside, from a practical perspective, we see VR playing a supporting role to physical simulation – not one that seeks to replace or automate it.  We're developing Acadicus with the goal of celebrating and magnifying the instructor's impact – not to eliminate or minimize their role.  Instead of providing an alternative to the sim lab, we are designing Acadicus to help prepare students to make efficient use of their invaluable time with hands-on simulation and real world clinical experience.
We think of it like enabling construction of a massive expansion to your sim lab. It features an expansive warehouse of equipment, along with patients and environments to work with, at a tiny fraction of the cost of physical construction and equipment procurement.  We're just getting started, but our underlying strategy centers on Acadicus as a tool at the service of real world instruction and physical simulation, not a strategy for eliminating or automating it.   

Digital Apples and Virtual Oranges
Evaluating existing VR medical training solutions in search of this panacea solution, it becomes clear that every solution on the market is approaching different facets of this vast and complex industry.  There is no single platform or solution that does it all.  We're all taking wildly different approaches to different challenges in an industry still in its early infancy. 
VR development is a deceptively complex undertaking.  Many schools that attempt to build VR in-house, as well as startups entering the VR medical training space, discover this reality quickly.  There are inevitable trade-offs to be made between visual quality and mobile support, multi-user interaction vs. automated voice recognition. One must also consider 'on rails' procedures that only present one pre-programmed way of performing a procedure vs. flexible solutions that allow customization and any range of cases conducted live by instructors.  
Comparing current solutions in hopes of singling out a single 'best' option, or giving up on VR altogether when it becomes clear no magical panacea exists, is to completely miss the point and set your organization back while others continue gaining traction.      
Measurable Value
Our advice is to always start with a clear assessment of incremental goals and objectives, then derive a measurable VR strategy suited to those goals.  In our 'Tips and FAQ' post, we mentioned working with SMART goals to design those objectives.  Our post sharing a 'Tool for VR Medical Simulation Strategy' describes a brainstorming process to help arrive at a clear starting point.  'Setting the Stage for Effective VR Medical Simulation' articulates 3 steps to help get your VR initiative off to a strong start.  
VR is a powerful tool, and one that holds the potential to radically transform and support medical simulation, but it isn't a panacea solution.  It's important to have realistic expectations, clear objectives, and measurable goals to ensure you maximize your chances of success with your implementation.    
If you would like to evaluate Acadicus for your VR medical and healthcare simulation objectives, send us a note here: http://www.acadicus.com/contact
See you on the virtual frontier! 
Additional Resources:
Before You Buy Oculus Quest for VR Training and Education
Looking Ahead to Exponential Adoption of VR Medical Training

Jon Brouchoud is the founder and CEO at Arch Virtual, developers of the Acadicus VR Training platform. 
Jon leads Arch Virtual's development team, and his passion is using virtual reality technologies to solve real world problems.  He has over 20 years of experience in professional practice and has won numerous awards and competitions for his work in 3D development for clients including GE Healthcare, Suzuki, NBA Sacramento Kings, ASSP, American Family Insurance, ExxonMobil, Oculus, Facebook and many others. 
Jon holds a Master's Degree in Architecture, and his work has been featured in the New York Times, Business Week, Architectural Record, and the Chicago Tribune.
Subscribe to our Newsletter