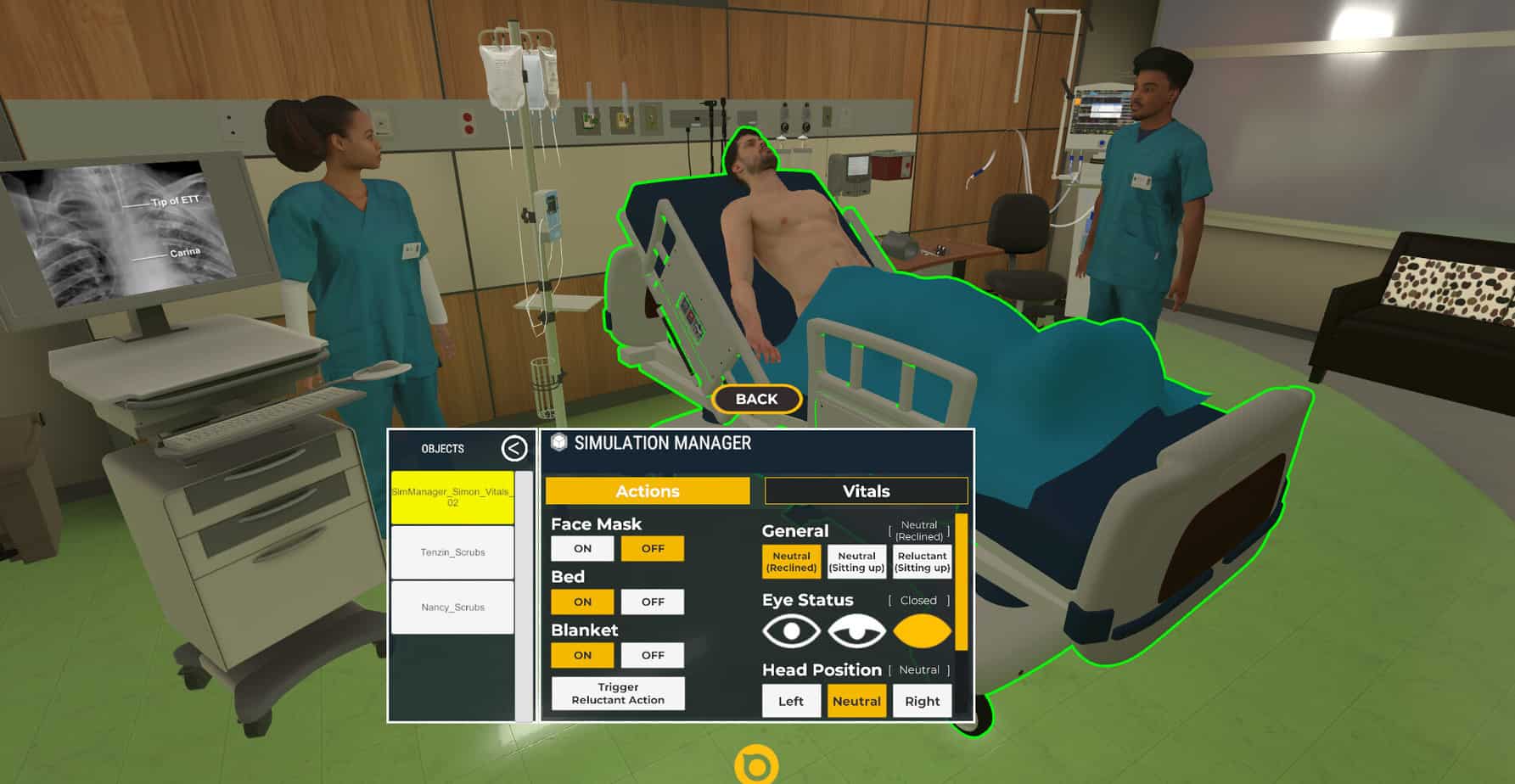 The Acadicus Simulation Manager enables instructors and standardized patient actors to virtually become the patient. They can manipulate animations, pre-recorded voice responses, vital signs, and other environment variables to create lifelike learning experiences.
Feature Overview
The Simulation Manager can be configured specifically to your simulation scenario. Schedule a demo (link), or stay tuned for more information by subscribing to our newsletter at the bottom of this page.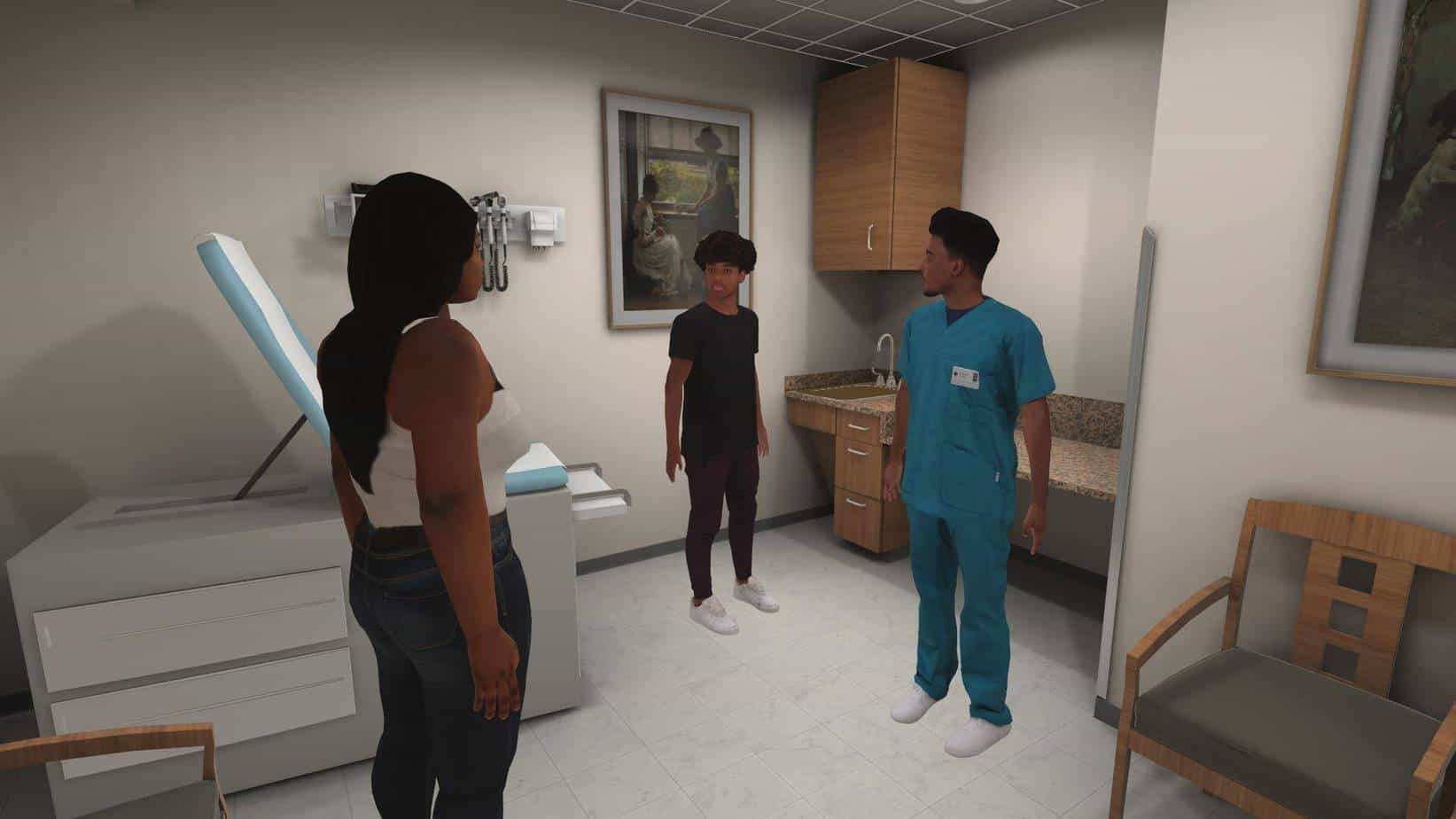 Character Control
Instructors or simulation technicians can manipulate patient animations as well as vital signs, and can control multiple participants at one time.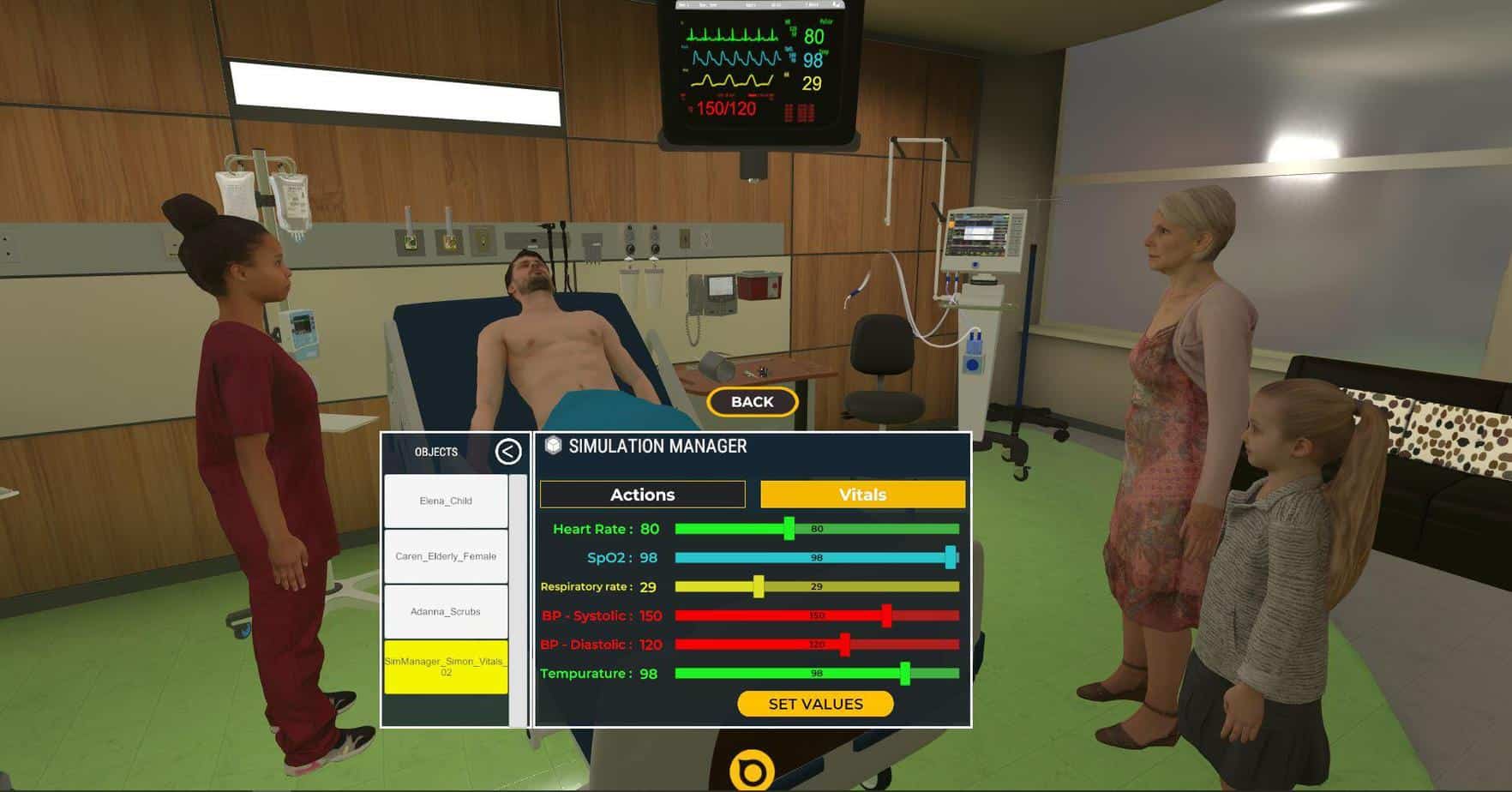 Patient Dashboard
Change vital signs, exhibits, and other patient behavior in the Simulation Manager.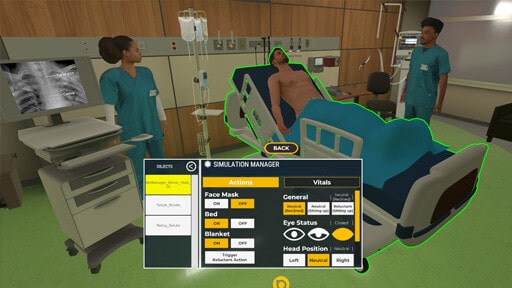 Remote Standardized Patients
Organizations using Acadicus Pro Space can hire remote standardized patients.  Qualified candidates can apply to become virtual standardized patients.  To learn more, visit our Standardized Patient page <here>.  
Acadicus Info / Demo Request
Additional Simulation Content and Features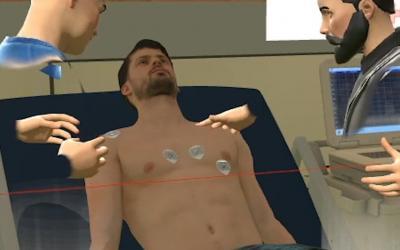 We've expanded the functionality of our interactive asset class, and shared a preliminary demo of a 12 lead ECG lead placement simulation that features this capability.
read more