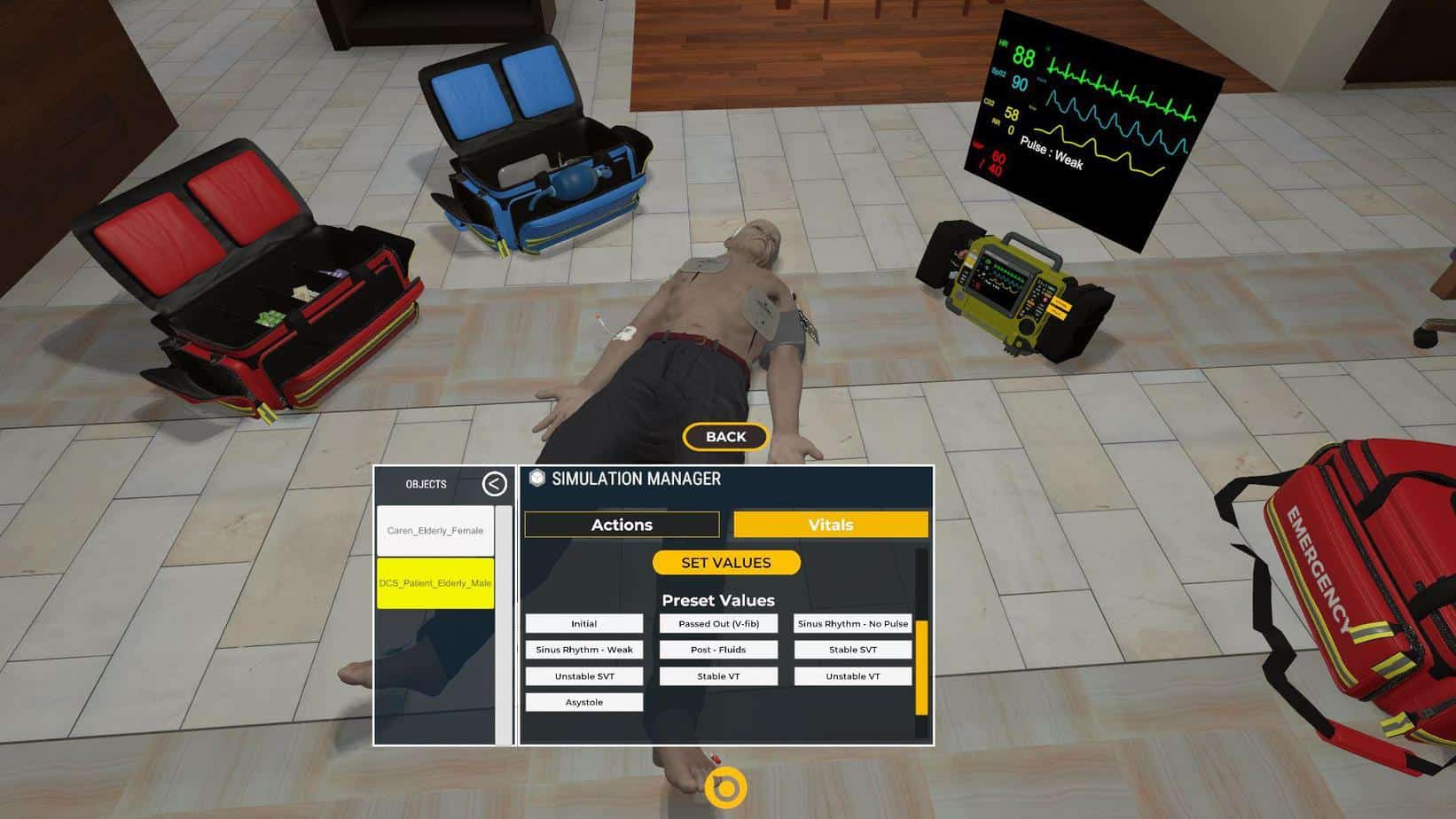 The Acadicus Simulation Manager enables instructors and standardized patient actors to virtually become the patient. They can manipulate animations, pre-recorded voice responses, vital signs, and other environment variables to create lifelike learning experiences.
Feature Overview
The Simulation Manager can be configured specifically to your simulation scenario. Schedule a demo (link), or stay tuned for more information by subscribing to our newsletter at the bottom of this page.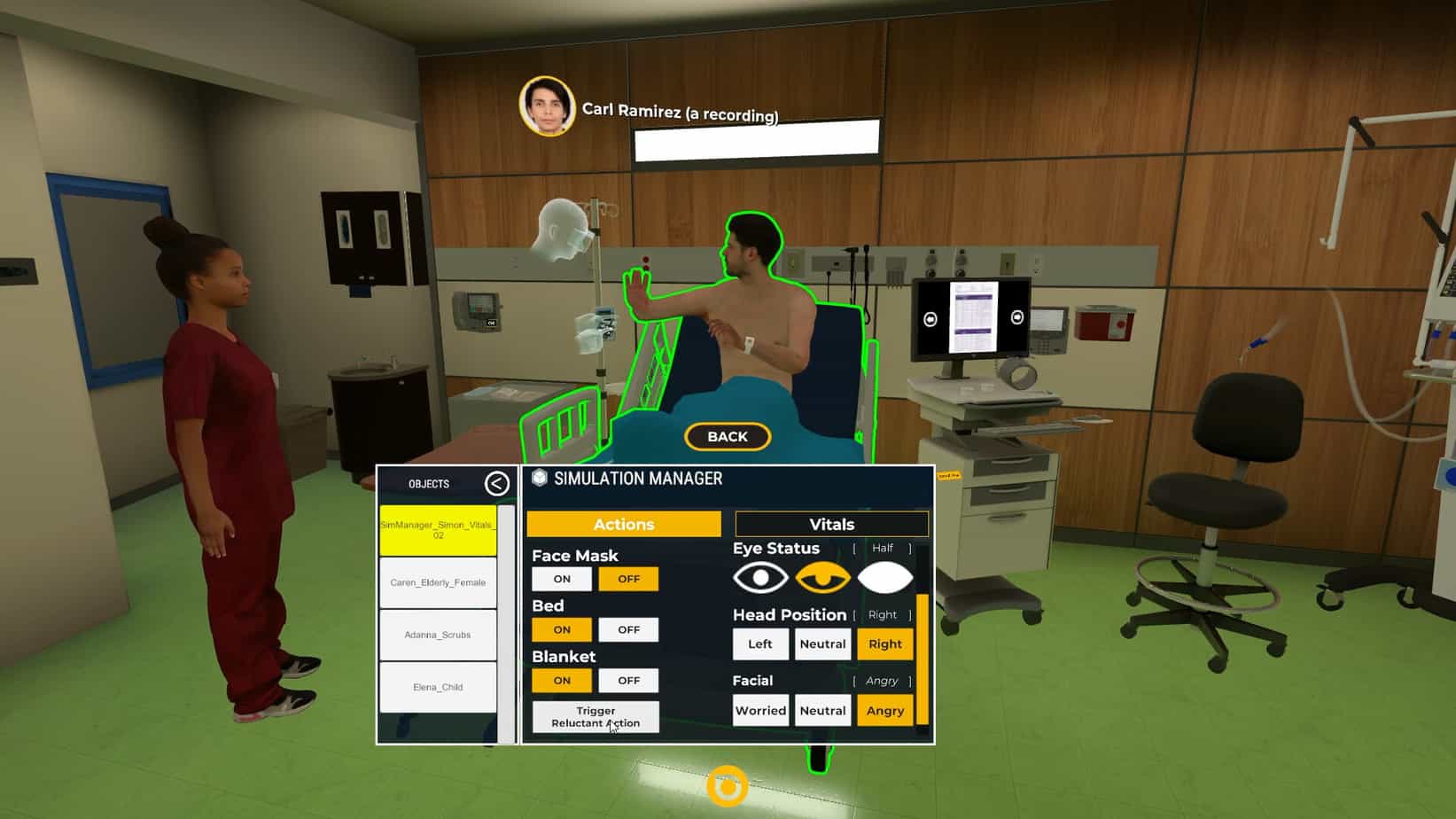 Simulation Control
Instructors or sim techs can manipulate patient animations and vital signs.  They can also control multiple participants at one time.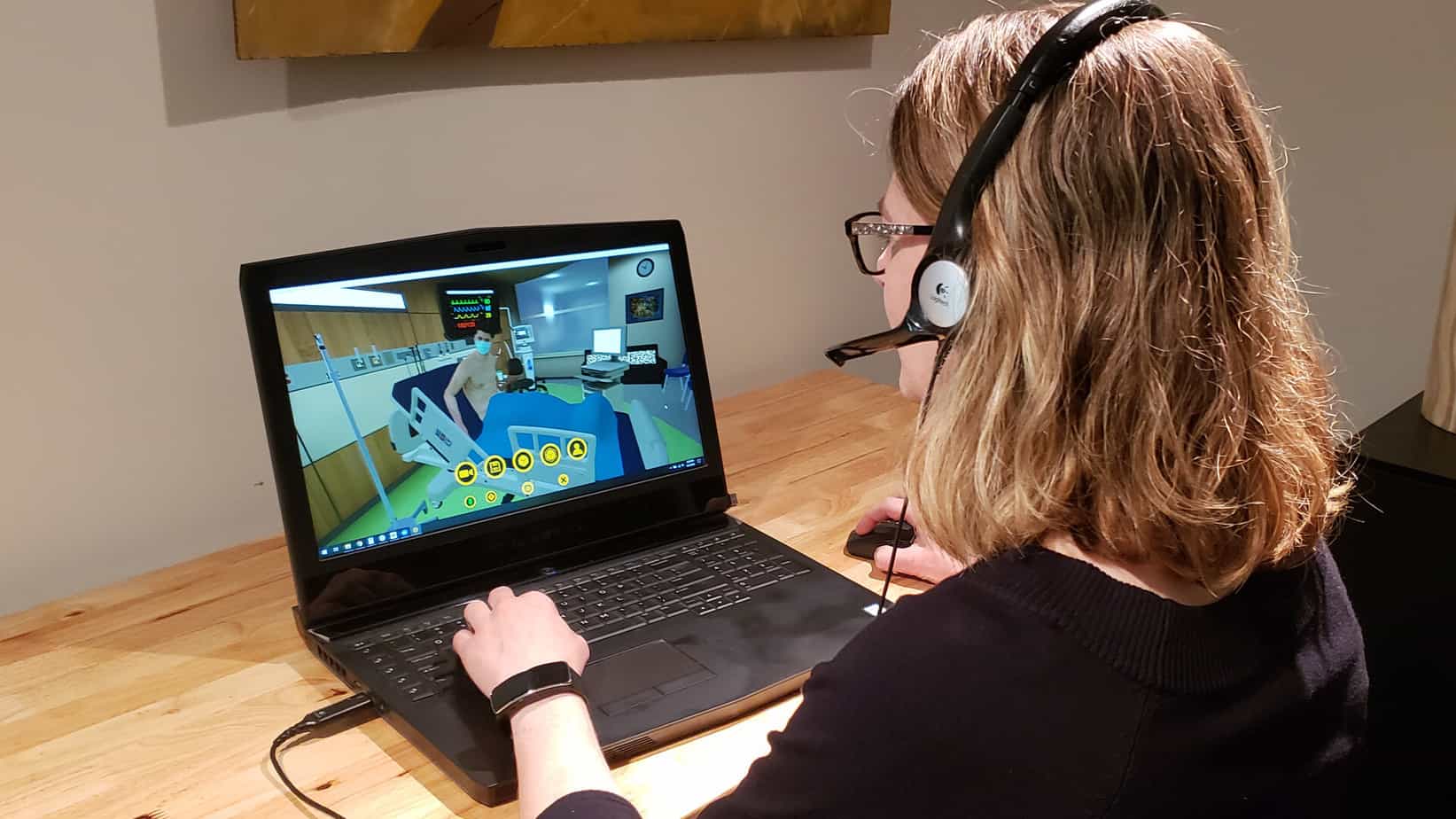 Standardized Patients
Work with live, remote standardized patients for natural communication skills.  Qualified candidates can apply to become a virtual standardized patient: <learn more>.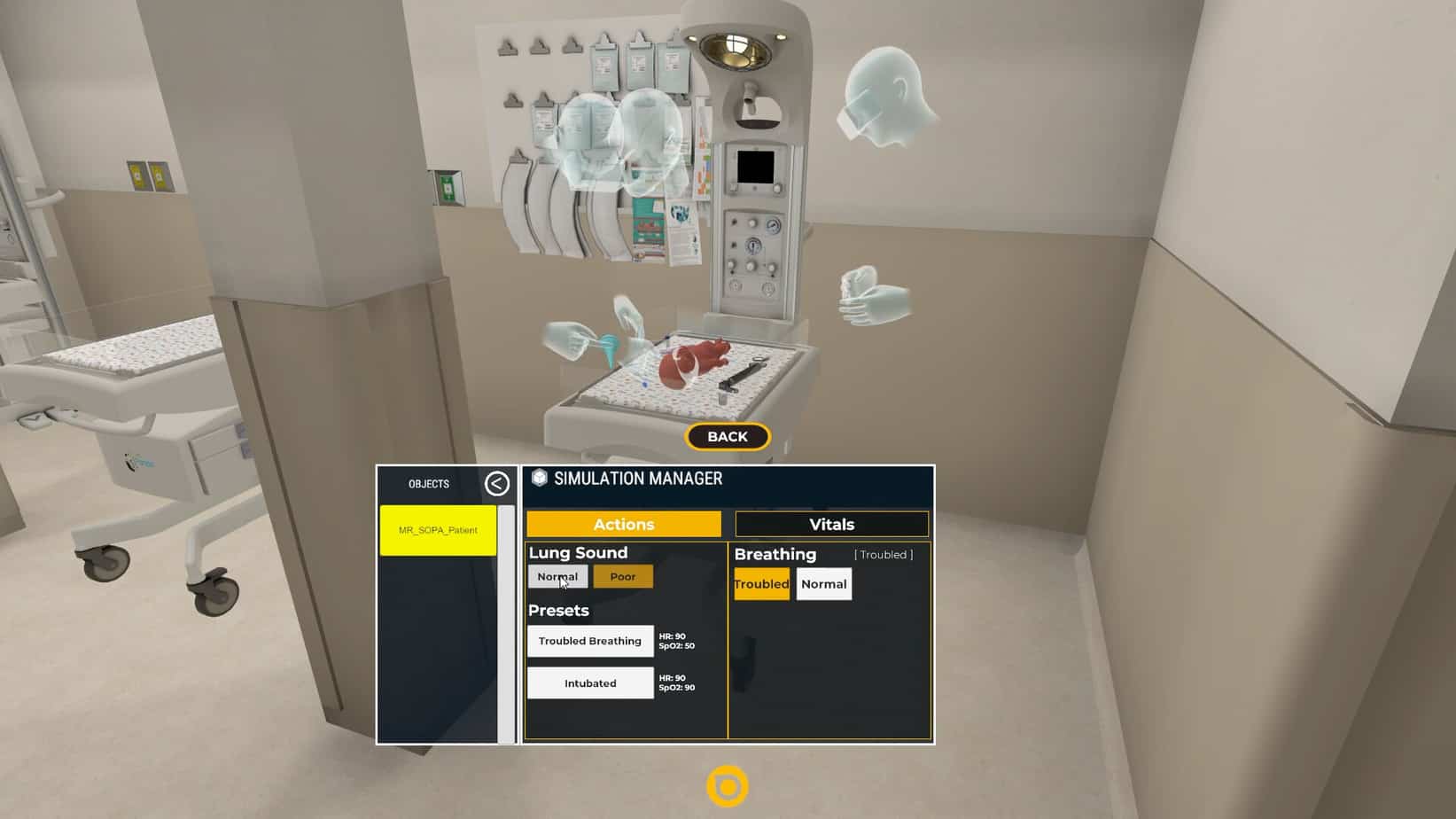 Customized
Simulation Managers can be created for any patient, and customized to suit the learning objectives of your simulation.
Acadicus Info / Demo Request
Additional Simulation Content and Features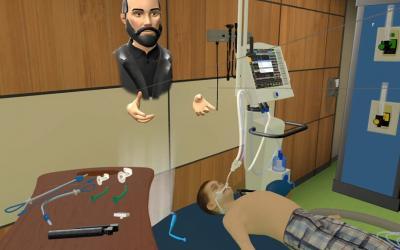 In this immersive VR medical education sim for Oculus Rift, Dr. Nick Slamon discusses DOPE menomnic for post-intubation desaturation.
read more